Educators
are turning their classrooms into a piano learning adventure!
Keys & Kingdoms can help your students get excited to learn piano with the most fun, simplistic method around. Children ages 6 to 15 learn piano through supplementary teaching methods and break-through adventure gameplay.
Here's What Teachers Are Saying
Perfect for
all different levels
of students in classrooms.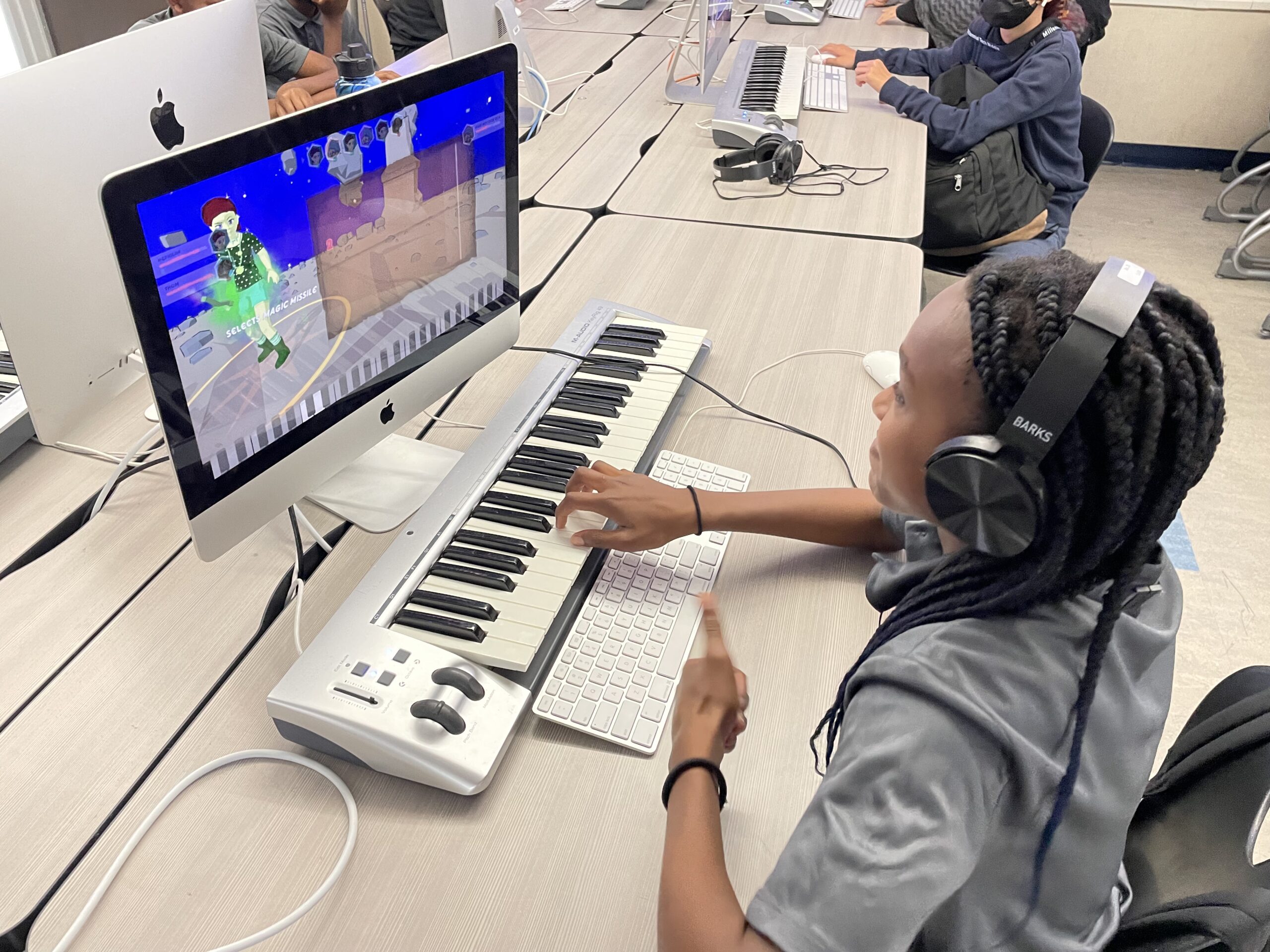 "My students are begging me to play Keys & Kingdoms!"
– Melissa, K12 School in Florida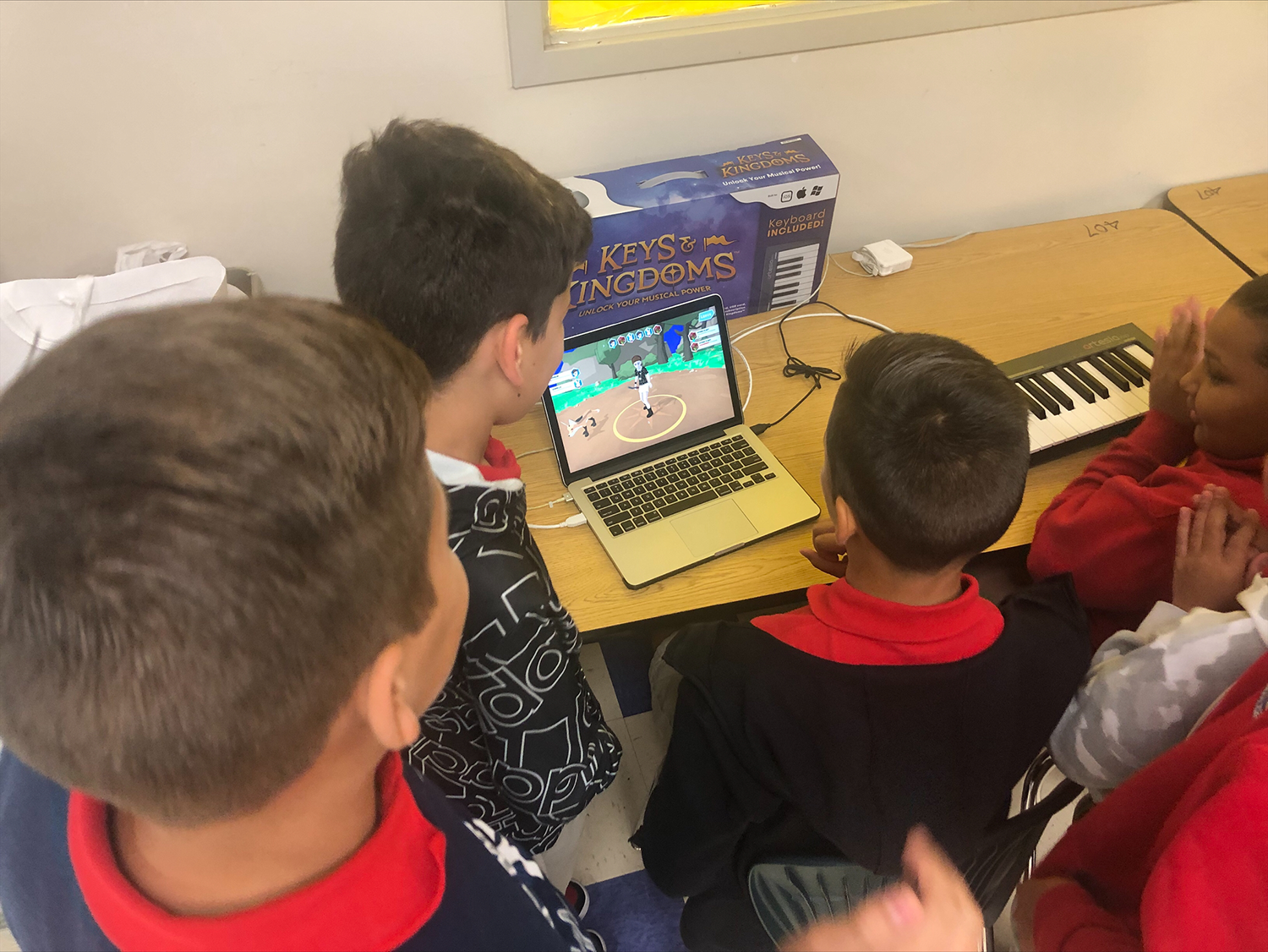 "It's great to have my students work on their skills independently."
– Jason, K12 School in San Diego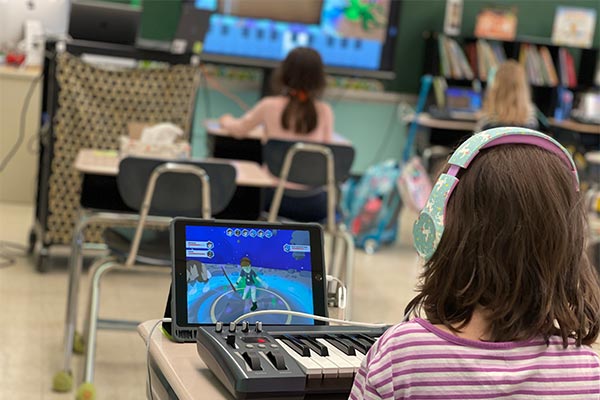 "I love how Keys & Kingdoms gets ALL of my students instantly engaged in music learning."
– Ben, Elementary School in Chicago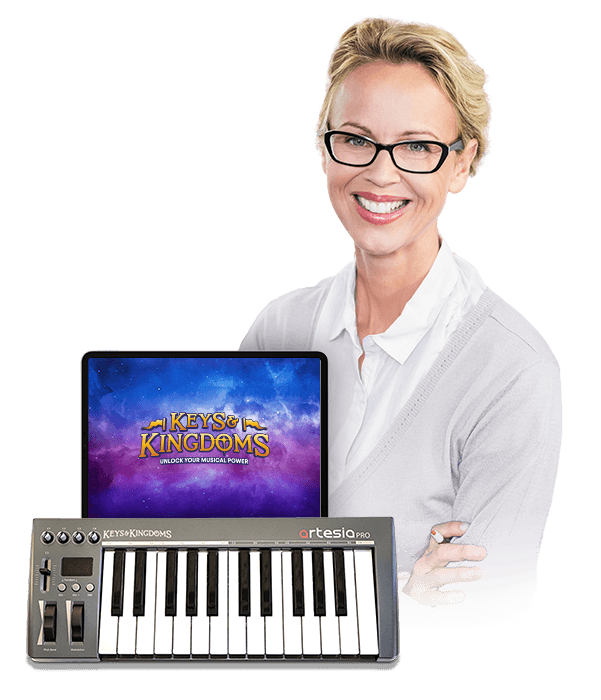 Easy installation. Adaptive learning. Saving time in the classroom
An easy
one-of-a-kind
piano learning experience.
Epic adventure gaming
motivates
kids to learn piano.
What better way to say "it's time to learn music" by engaging your students through epic enemy battles, item crafting, new land discovery, mini games and real piano learning!
See how much Keys & Kingdoms can make a difference in your classroom!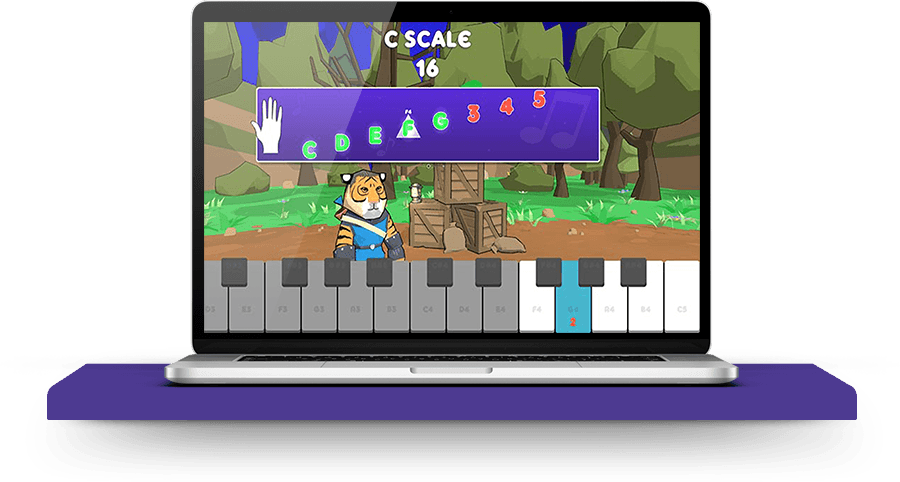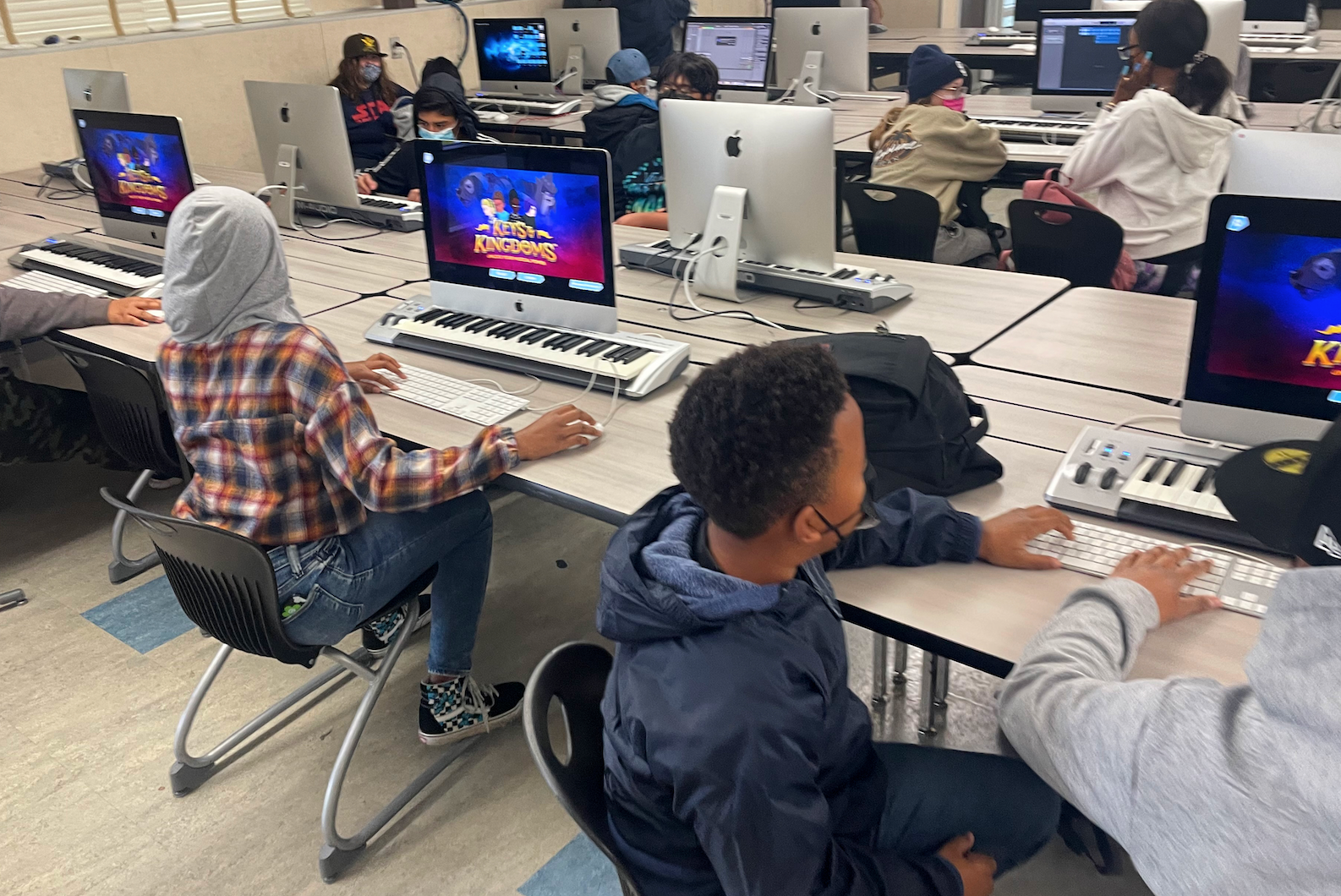 Effective
teaching methods develop real skills fast!
So, what's the secret behind Keys & Kingdoms? 
Using a proprietary learning method called Sight Reduction Method (SRM), players are developed and trained to become true musicians.  Keys & Kingdoms allows everyone to start at their own skill level even without prior experience.  Our adaptive learning engine means players gain real piano skills at their own comfortable pace. Unlike traditional learning, players learn to master the piano as they explore immersive lands, craft rare items, learn new songs and unlock the musical power hidden within themselves! 
Simple
Integration
For Your Classroom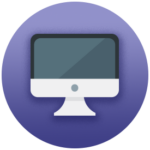 Desktops
Keys & Kingdoms fits seamlessly into any music education curriculum giving you the freedom to implement fun and creativity how you see fit!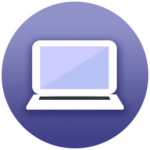 Laptops
Students can easily access Keys & Kingdoms from laptops and Chromebook devices. Allowing the teacher to provide flexibility in the classroom.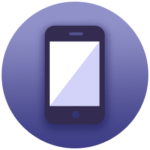 Mobile Devices
Keys & Kingdoms turns classes into exciting worlds filled with positive engagement, creativity and rewards. Now available on Chromebook, iOS and Android devices.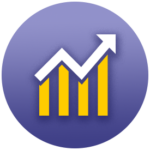 Effective Methods
Sight Reduction Method (SRM) makes learning music easy and simple for students to build literacy over time. Our adaptive learning engine allows the student to go at their own pace.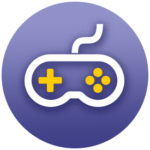 Unmatched Gaming Style
Revolutionary gaming turns music lessons into a captivating and rewarding classroom that kids love! Combining learning time with gaming time and aligning the game into your lesson plan.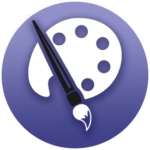 Customized Learning
Individual students can learn at their own pace, no matter what their initial level of musical proficiency may be. Analytics speed up or slow down based on the students learning pace.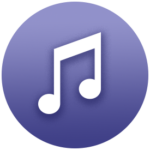 Learning Popular Songs
Over 100 classical and pop songs! Songs are added regularly to keep students learning!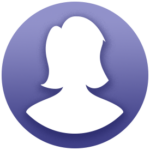 Student Users
Teachers can create unlimited users per license. Contact a sales representative to learn more!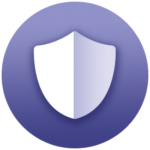 Protecting Privacy
Protecting the privacy of the students and teachers is paramount. No personal information can be seen.
As your students play the game...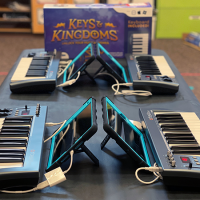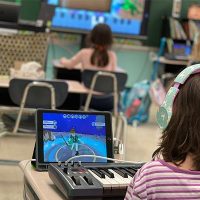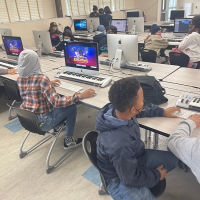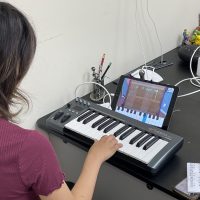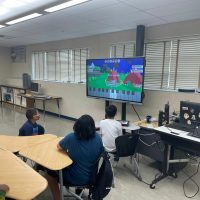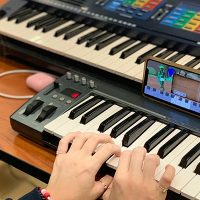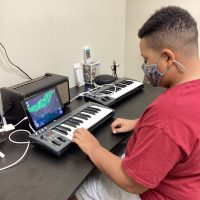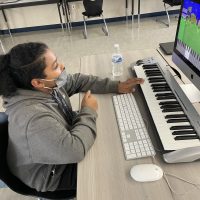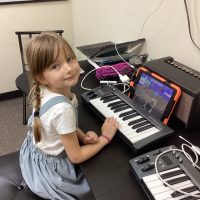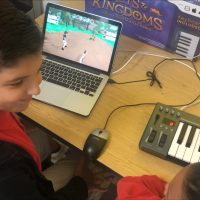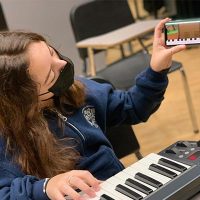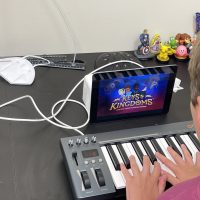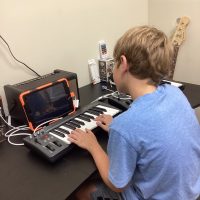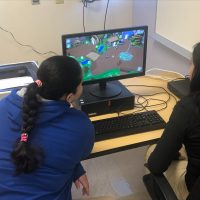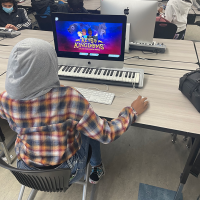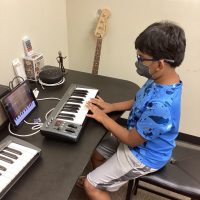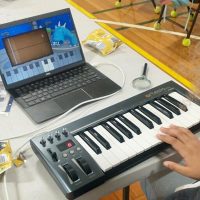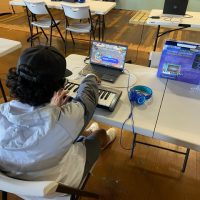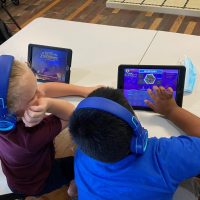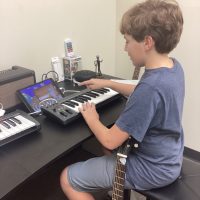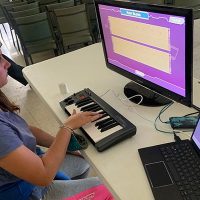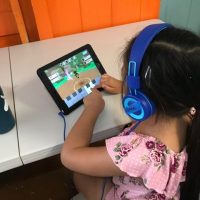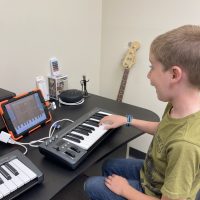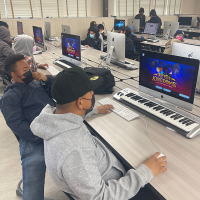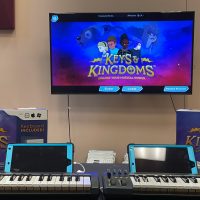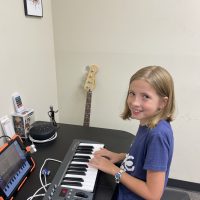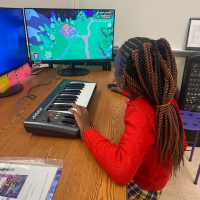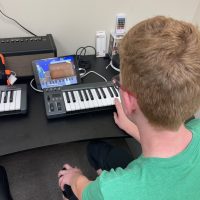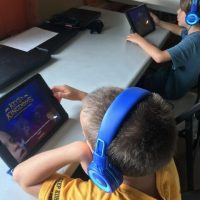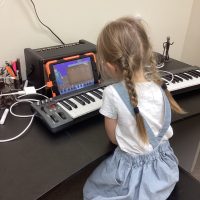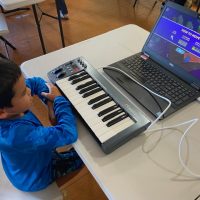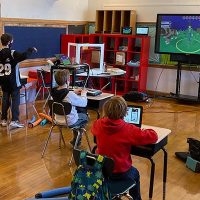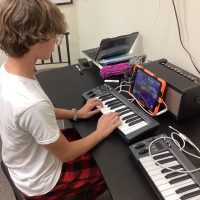 They learn to play piano within minutes!
Keys & Kingdoms enables children to explore and create through engaging music gameplay.
What they learn in the game, they can apply on a real piano!
"As a tutoring tool, it is absolutely phenomenal and probably one of the best on the market, especially for the 6-15 audience."

100+ hours of educational gameplay!
Hundreds of custom songs and thousands of training fragments make Keys & Kingdoms the most customized music learning experience ever created!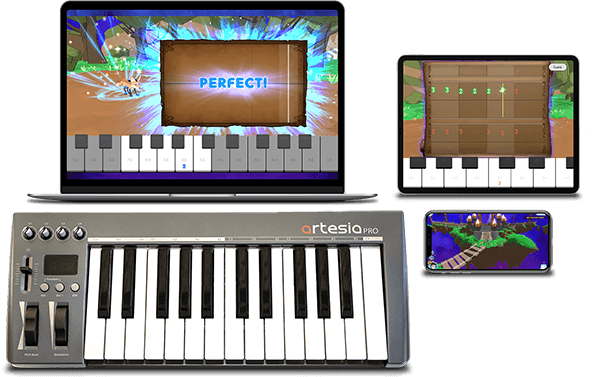 Let your
students
play anywhere on their favorite devices.
Fun, effective music education is now easier than ever to achieve! Children have the flexibility to access Keys & Kingdoms on their favorite devices – anywhere in the classroom! 
Now available on PC, MAC, iOS, iPad, iPhone, Windows, Chromebook and Android devices!
Compatible devices have at least 2 GB of RAM

Computer less than five (5) years old with a dedicated graphics card
Laptop less than three (3) years old with an integrated video card
Chromebook devices 2017 or later
iPad devices running iOS 6 or higher
iPhones devices running iOS 6 or higher
Android devices running Android 5.1 or higher
Keyboard Compatibility
Any keyboard with USB (two-way) port is compatible with Keys & Kingdoms.
30 DAY MONEY BACK GUARANTEE!
We're excited to have you experience Keys & Kingdoms™. Over the next 30 days, if your Keys & Kingdoms membership isn't the best fit, simply reach out! We'll happily refund 100% of your money. No questions asked.
Adaptive learning for every skill level.
With smart adaptive technology baked into our platform, every student can start at their own level and advance at a pace that is unique to them!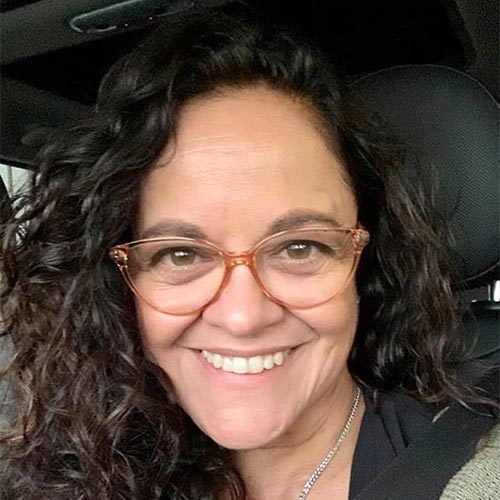 "As we played Keys & Kingdoms with my students, I saw the light of excitement in their eyes!"
– Rosa, K-8 School in Florida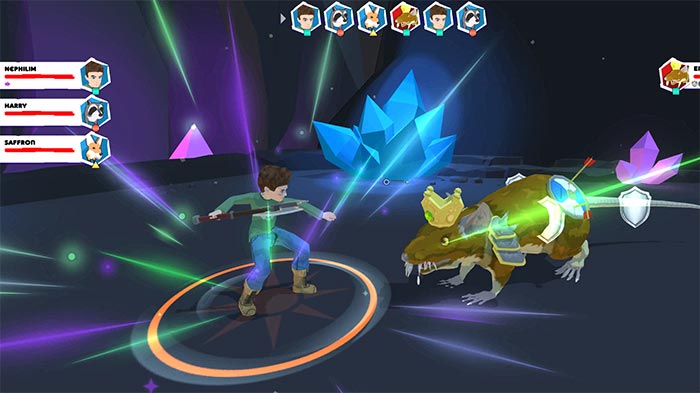 Mini Games
Adventurous role gameplay will keep your students engaged and learning piano techniques that build skills fast and craving more!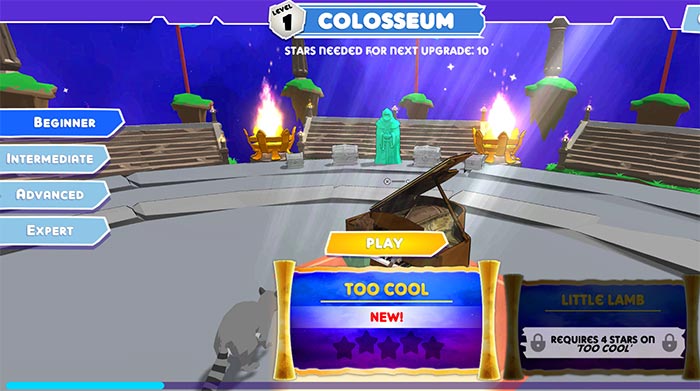 Side Quests
Side quests help students noticeably improve their ability to recognize and play sounds, rhythms and beats they hear.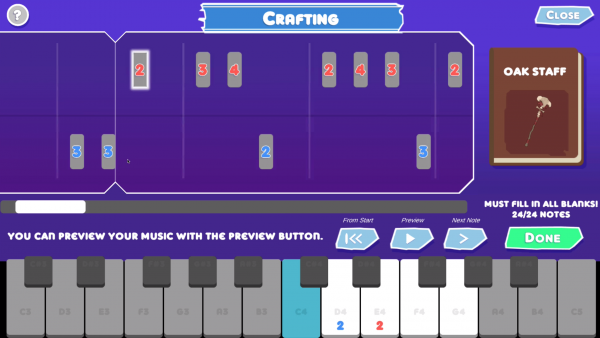 Crafting
Use your musical power to craft rare and powerful items that can aid you throughout your adventure and create originals songs with craft composer!
Track your students progress and success.
Understand how your students are advancing through musical challenges and mini games. View a weekly progress report that summarizes their training.