Frustration-free music education designed for kids!
Keys & Kingdoms makes it easier than ever for your child to learn how to play music on a real instrument! Your child will gain effective music skills as they progress through an epic adventure game filled with revolutionary training methods guaranteed to keep them engaged, inspired and craving for more!
Is getting your child to learn music just not working?
Almost 80% of kids dropout of learning music in the first 3 years
Kids get frustrated and discouraged with learning music in the traditional sense of turning dots and symbols on a page into meaningful sound on an instrument contributing to astonishingly high drop out rates!

Money lost on lessons
Hard earned money is wasted on expensive music lessons that children don't stick with.

Time wasted on games
Most children spend hours upon hours each day on modern games that don't educate.

Lesson burning out
Everyday kids drop out of music teaching methods that lack pathways to their learning style and creativity.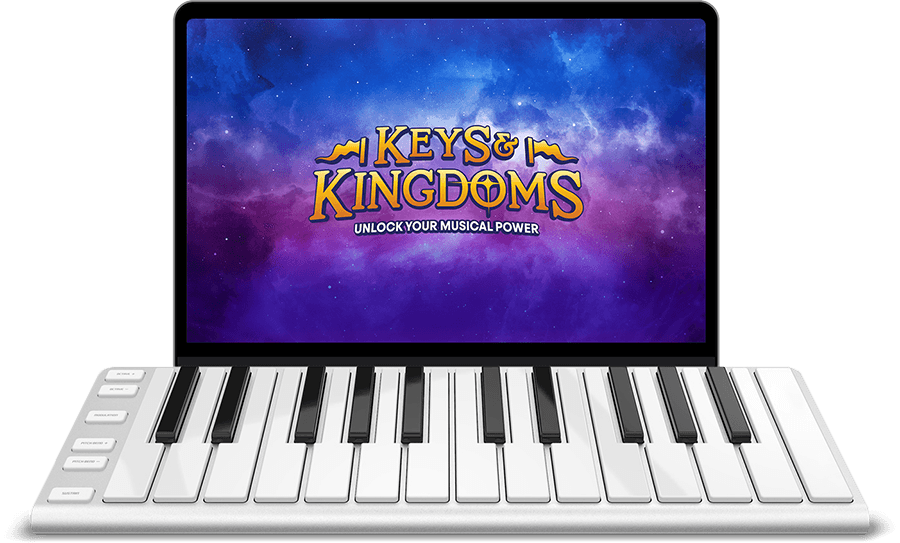 Introducing Keys & Kingdoms
The world's first role playing game that teaches real musical skills in a whole new way
Whether your child has taken previous lessons or this is their first time trying, our non-traditional pathway of learning will get them playing and creating music within minutes.
An effective method of teaching
Your child will explore proven pathways to their own music learning style
Keys & Kingdoms incorporates a revolutionary teaching method called the Sight Reduction Method (SRM). This effective learning process slowly removes all visual cues/aids as sources of musical information and trains students to play anything by ear, instantly.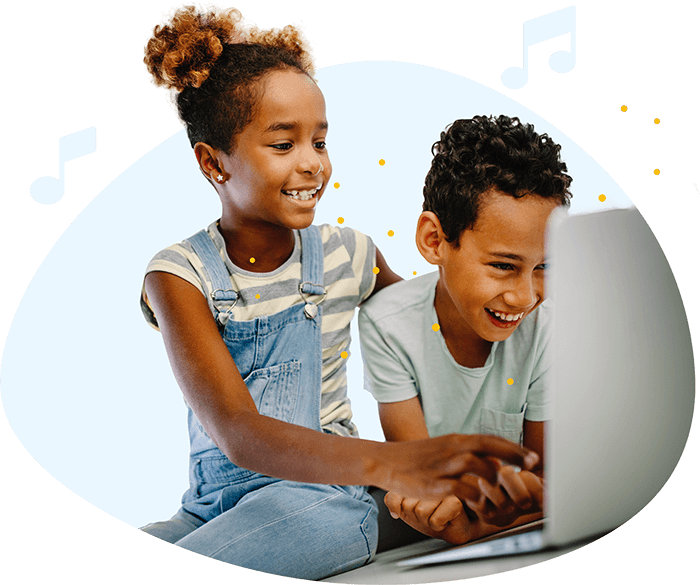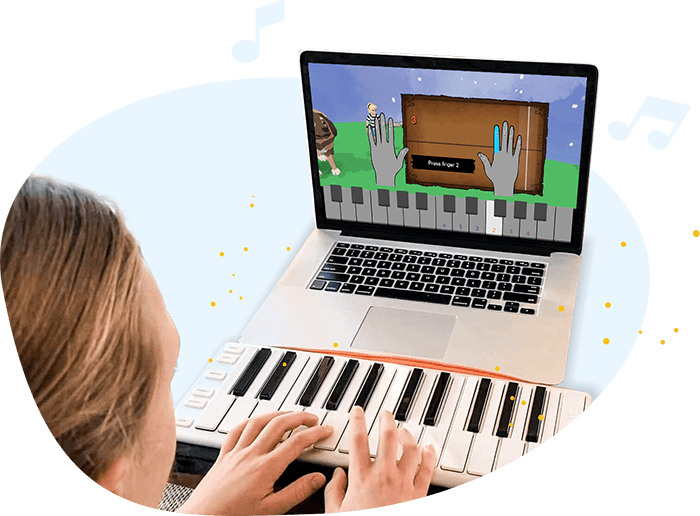 Children can create and play music withing minutes
Combined with the Sight Reduction Method (SRM), Keys & Kingdoms allows your child to go on epic role-playing adventures to hear melodies, play songs and create their own music – even within the first few minutes of game play.

Download the game
Download Keys and Kingdoms on your favorite device

Connect a keyboard
Use your existing keyboard or boost your child's learning with our exclusive XKey keyboard at checkout!

Learn real music!
Experience effective musical mastery in a game your child will love!
Time spent playing the game means real musical practice!
You'll get weekly emails with a report that let's you track your child as they progress through the game while learning valuable music skills and enjoying hours of fun.

Sight Progress
Find out how your child becomes less dependent on sight reading over time!

Ear Progress
View the hours your child has logged in training that helps them recognize and play music by ear

Creative Progress
Gain insight into the create time your child plays their own unique music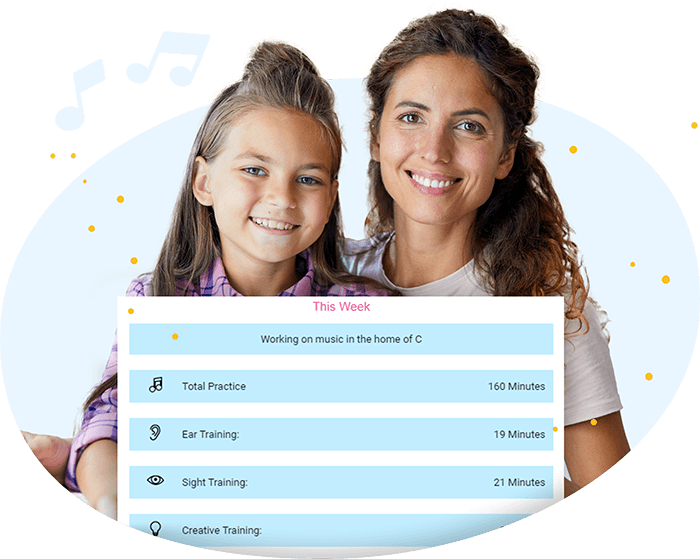 As your child plays the game...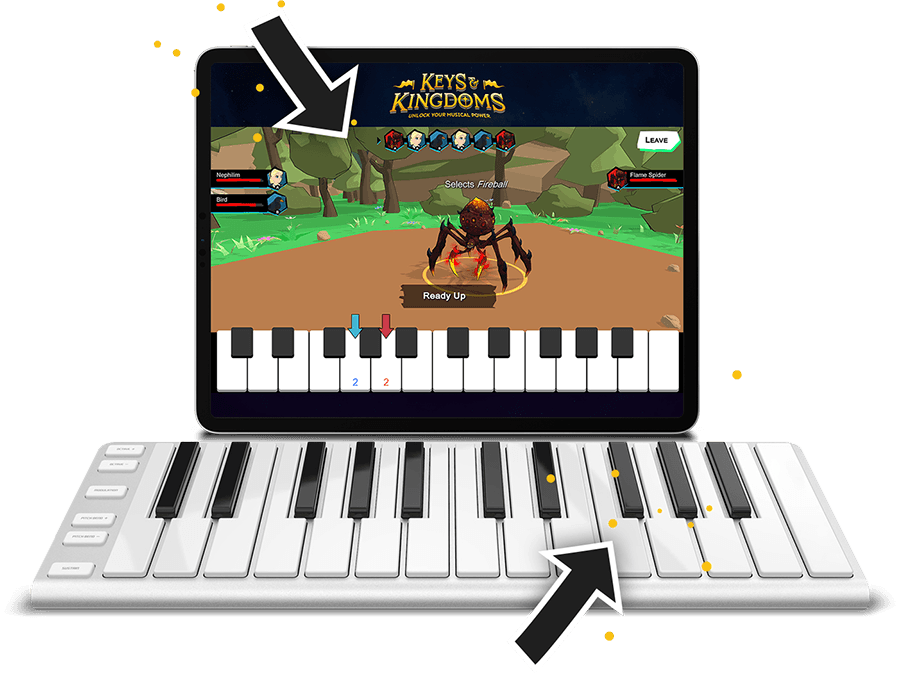 They learn to play a real instrument!
Our music learning game enables kids to explore and create music through engaging narrative gameplay. What they learn in the game they can play on a real instrument!

1k+ students tested
Packed with two decades of effective music learning methods and techniques!

PC, Mac & IOS devices
Let your child learn at their own pace on convenient desktop and mobile devices!

Progress reporting
Keep an eye on your child's progress with weekly stats in your inbox!
Take Keys and Kingdoms wherever you go for convenient education fun!
Fun, effective music education is now easier than ever to achieve! Your child has the flexibility to access Keys and Kingdoms on their favorite devices at home or away – at any hour of the day!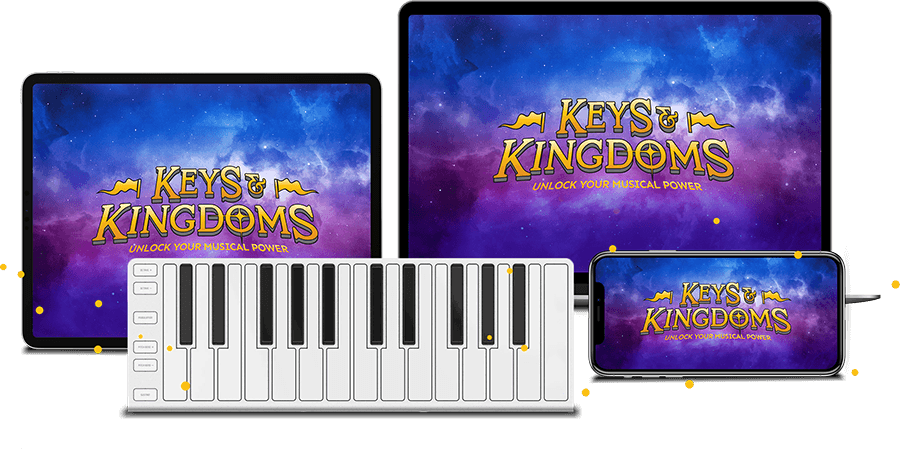 Desktops
Access the game on large screens such as a desktop PC or MAC
Laptops
Utilize the convenience of a laptop for home or away use
IOS Mobile Devices
Play on Ipad or Iphone anywhere your child goes
"I struggled to learn music when I was a kid! I was convinced learning music wasn't for me."
"My journey as a music student and educator led me to understand that music is in all of us and we all learn music differently. I've helped over 1000 students explore non traditional pathways of learning to unlock their musical potential with success!"
Graeme Winder | Music Educator | Founder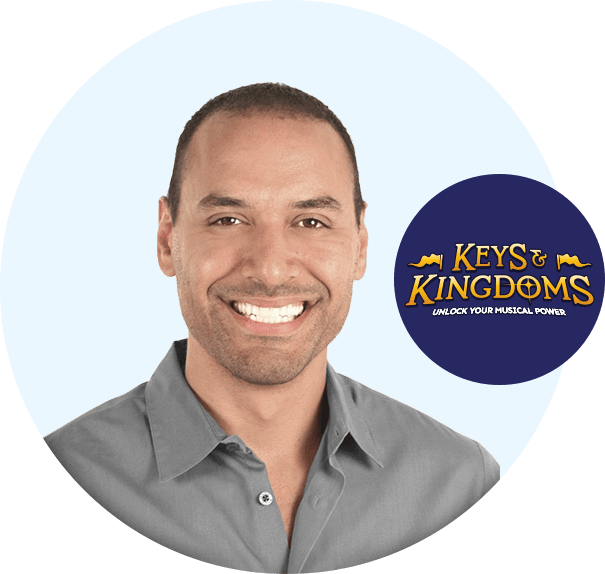 100+ hours of educational gameplay
Hundreds of custom songs and thousands of training fragments make Keys & Kingdoms the most customized music learning experience ever created!
"Keys and Kingdoms' unique style taught my son to use his ears as well as his eyes which enabled him to play music on the first day!"
"We have been trying to get our kids to learn piano for years but nothing really worked. Then we tried Keys and Kingdoms and immediately we could see a difference."
"The first time we tried Keys and Kingdoms, we were immediately impressed. Not only did our kids learn to play songs they loved, but my husband and I also had fun playing the game with them."
of kids tested said they absolutely loved the game!
Hear from the innovators behind Keys & Kingdoms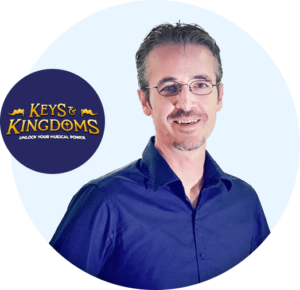 Wyeth Ridgway | Leviathan Games | Co-Creator
"We've been building games for many of the top grossing brands and franchises and we're excited about helping kids learn real music!"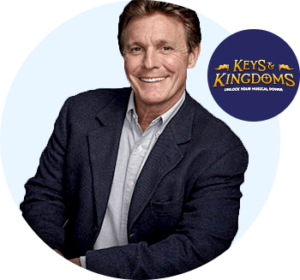 Brian Hodous | Former CCO of Activision Blizzard
"The moment that I saw this technology, its purpose, and the passion of the team I was 'all in'. Using a video game approach to teach our youth how to learn to play music, in such an affordable manner, makes so much sense. In this new world where parents need to transition into teachers, this makes teaching an art form fun and easy."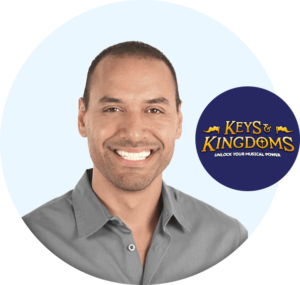 Graeme Winder | Music Educator | Founder
"With Keys & Kingdoms, kids and teens now have a fun, new way to learn to play the piano and build their musical skills and confidence like never before."
on average a parent will spend on traditional music lessons every month!
Unlock Your Child's Musical Powers Today
Give your child the confidence and the belief that learning music is for them!
Get a first-of-it's-kind music learning game that enables your child to learn, explore and create music through narrative gameplay that's guaranteed to keep them engaged, inspired and craving for more!