Welcome to the Keys & Kingdoms news page where you'll find topics about our product updates, partners, customer stories, resources & more!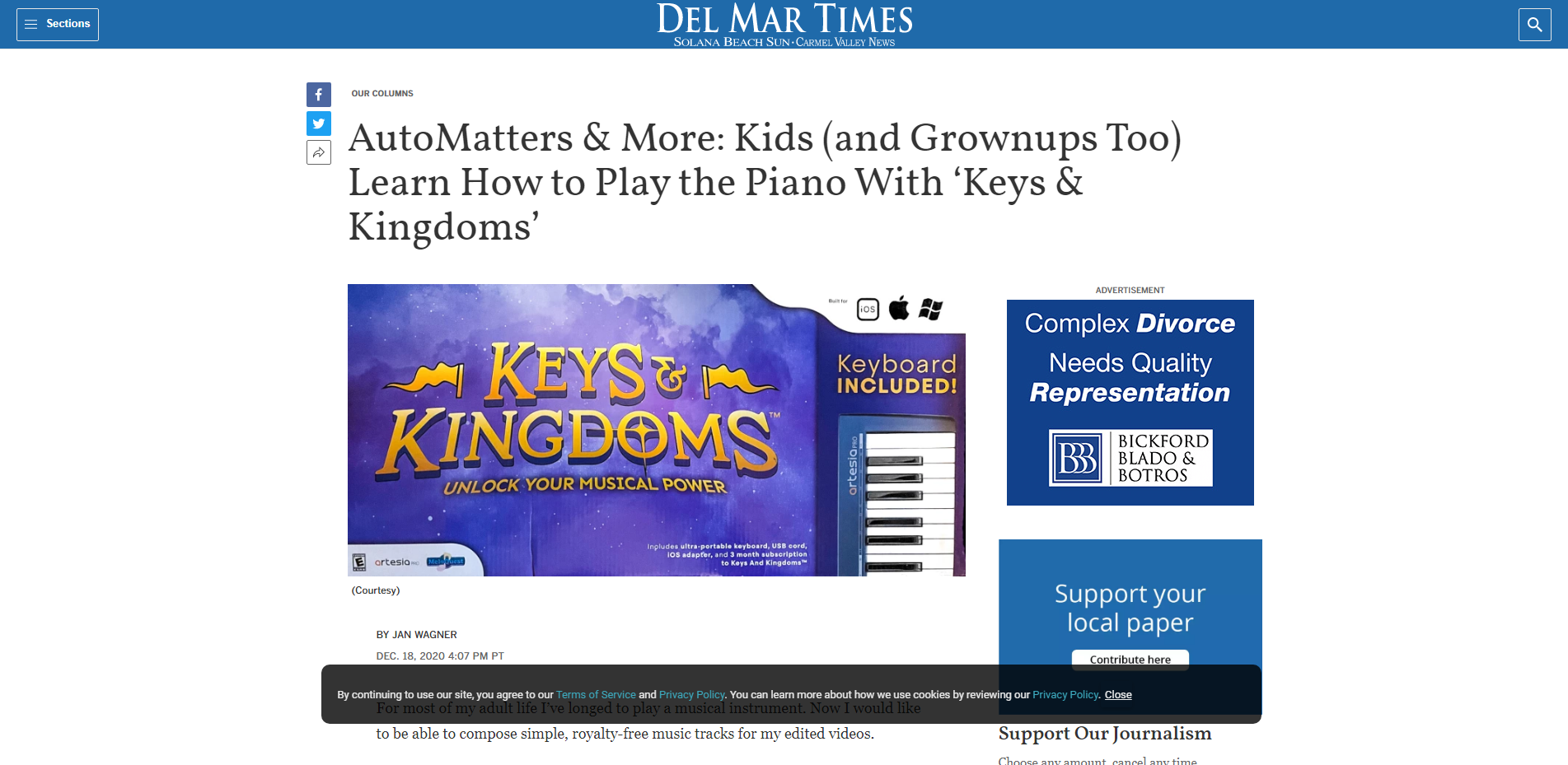 Reviews
The reviewer says Keys & Kingdoms is the piano learning game so fun and effective it's "hard to stop playing."
Read More
Subscribe for news, updates and more!
Start your piano learning adventure now.